HERE Magazine Northwest Indiana
HERE Magazine Northwest Indiana
May 1, 2019

By Celeste Chapko

photos via Unsplash
The support a mother needs
How to care for new mothers' mental health, in honor of Maternal Mental Health Awareness month.
May is Maternal Mental Health Awareness month. A time to recognize the importance of a mother's mental health. A time to ask a mother, how are YOU doing today. We spend so much time and energy preparing for a baby's arrival, we often forget about the needs of the mother. Yes, sleeping and eating are very important for a new mother, but so is time alone and connecting with friends. The never-ending tasks of caring for a new baby at all hours of the day can be a lonely time and a simple "How are you really doing?" can go a long way toward ensuring good mental health in a new mother.
A simple 'How are you really doing?' can go a long way toward ensuring good mental health in a new mother.
Did you know that 1 in 7 mothers will have postpartum depression? One in seven is a LOT of new moms! We need to raise the awareness of maternal mental health so that more moms feel comfortable reaching out for help and finding the services they need. When one mom shares her story, she empowers other moms to do the same. Experiencing postpartum depression (PPD) while taking care of a new baby is so incredibly hard. A mom with PPD often struggles to get out of bed each day and take care of her baby, let alone make sure she herself is eating enough and finding time for basic self care. The "mommy guilt" a new mom often feels becomes debilitating when combined with PPD. The mommy guilt turns into consistent negative thoughts, which when combined with depression, can turn into scary intrusive thoughts. We don't talk about these things though. We don't talk about the side of motherhood that can include depression, medication, therapy, anxiety, panic attacks, and many not so pretty things. This is real life though for 1 in 7 moms, so let's talk about it today and throughout this month of May.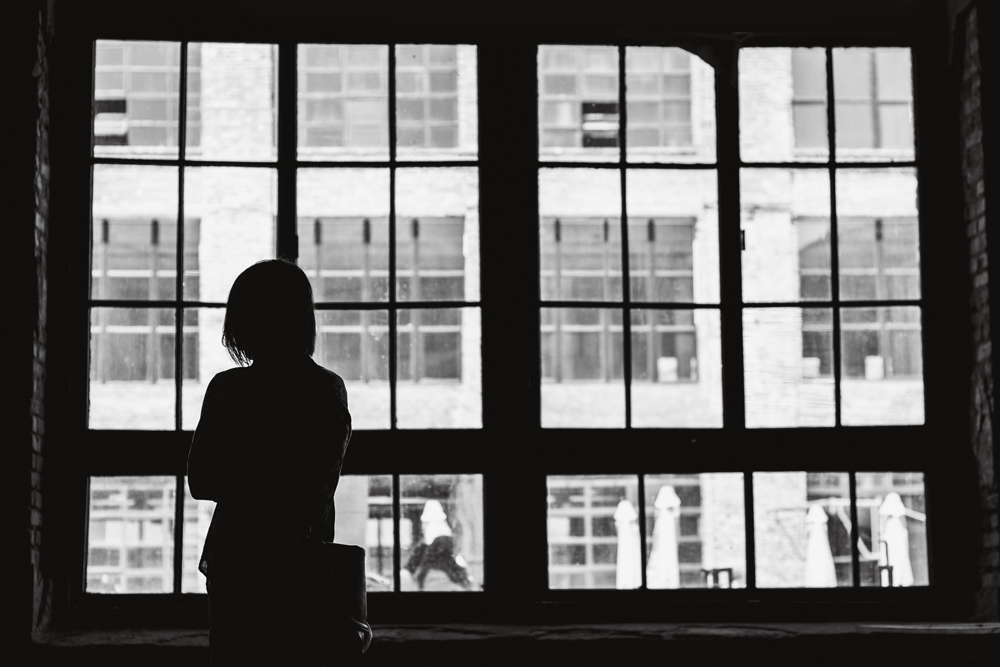 Ask a new mom if she needs someone to watch her baby while she takes a shower or goes grocery shopping. Ask a new mom if she wants to go for a walk and talk about life. Ask her the hard questions. Most likely, she wants to talk about things. She wants to talk about how hard it is to get up in the morning after sleeping only in one- to two-hour spurts all night long. She needs to talk to someone about how she doesn't feel like herself anymore. Be that "someone" for a new mom. Let her talk about the hard, the frustrating, maybe even the scary. When she does open up to you, remind her that it's okay to feel these things. Just because she is having a hard time does not mean she is a bad mom. Remind her how amazing she is for getting up each day and taking care of her baby. Remind her that she is not alone and that she will not always feel like this. Remind her that this is a season and she just needs to focus on the next best thing. Sometimes, the next best thing is taking care of MOM.
This May, let's take care of moms so they can celebrate good mental health for all the days to come.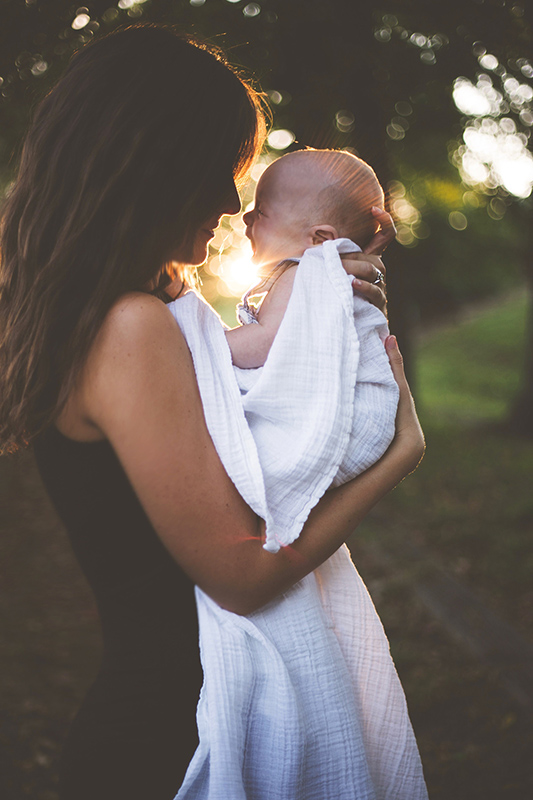 Celeste Chapko lives with her husband and three children in Northwest Indiana. She is the founder of Childbirth Melodies, offering individual and group peer support and music therapy to moms dealing with postpartum depression and other perinatal mood and anxiety disorders. She is a survivor of severe postpartum depression and anxiety and is passionate about supporting moms on their journey to wellness. Celeste leads a monthly free peer support group, Beyond the Baby Blues, and has also started a free one-month individual peer support program, The SHARE Journey, which provides moms with support, hope, assessment, referrals and education. Join moms and their families at the upcoming 3rd Annual NWI Climb Out of the Darkness event at Wicker Park in Highland on June 22 at 10am. Climb Out of the Darkness is the world's largest event raising awareness and funds for Maternal Mental Health. Visit childbirthmelodies.com or email for more information.