HERE Magazine Northwest Indiana
HERE Magazine Northwest Indiana
April 17, 2019

By Julia Perla Huisman

Photos by Annette McKeown
The Dreamer
How Oliver Iguardia grew from imaginative child to innovative entrepreneur.
Sometimes, you just know in your gut what you're meant to do. For Oliver Iguardia, owner of Sawdust creative design agency in downtown Crown Point, his varied career path always pointed him back to what he loves most: design.
Were you creative as a child? How did the events of your early life lead you to where you are today?
As a child my head was always in the clouds. I remember my teachers telling my mom, "He is a good student but he just doesn't pay attention," or, "He is always looking out the window." I always felt that there was more to life. I pictured the world as a canvas. Growing up in Chicago was the best inspiration. The architecture, the people, the culture, the noise... it all paved the way for me to express my dreams through creativity. Growing up, we didn't have much, so we relied on our imaginations to keep us busy. As a result, a sheet of paper and a pencil were essential in my life.
I found a need to be more than just a freelance designer—I wanted to create something with more substance
You've had a couple of other businesses over the years. What were they and how have the successes and failures helped you?
Back in 1997, my brother [and I] started a distribution company. I was 19 years old. This immediately exposed me to the business world, and I was hooked. It was a learning experience that paved the way to the education of running a business, and it opened the door to logo and packaging design, which was part of my job there.
From there I moved on to the restaurant industry, which was the most exciting yet the most difficult adventure of my life. My wife and I were recently married and would rollerblade down Taylor Street in Chicago where we found this little unique place called Taco Fresco, a healthy alternative to traditional Mexican food. It was fresh, new and we fell in love with the concept. So we became owners of the place in 2003. The restaurant life was hard but I continued to push forward. In 2006 we decided to open a second location from the ground up in Munster, where we were living at the time. Halfway through this journey, my wife and I had our little girl Olivia Lee. The idea of operating a restaurant while supporting a family was scary enough, not to mention the recession economy of 2007-08. But I dove into the restaurant world and learned the ins and outs of operating and running a restaurant and also the experience of what a space should look like, what it should feel like, and how to market it. Design and creativity had once again shot an arrow in my heart. I loved the whole process of telling the brand's story, from the use of color, textiles and texture of our space to the ingredients and flavors of our food. It was all creatively and conceptually developed. So my romance was in full swing.
Through running a restaurant and managing a family, through making big mistakes and making up for them, I decided to continue my education. I put myself through design school. I wanted to learn the fundamentals; I wanted the full experience.
After seven years in the restaurant industry, that journey had run its course. I was ready for my next chapter. I wanted to be a designer—back to my love for art and creativity. Back to the basics, back to the paper and pencil. The experiences and failures of my journey in the business world and the need to grow my family had finally paved the way to what I loved best—art!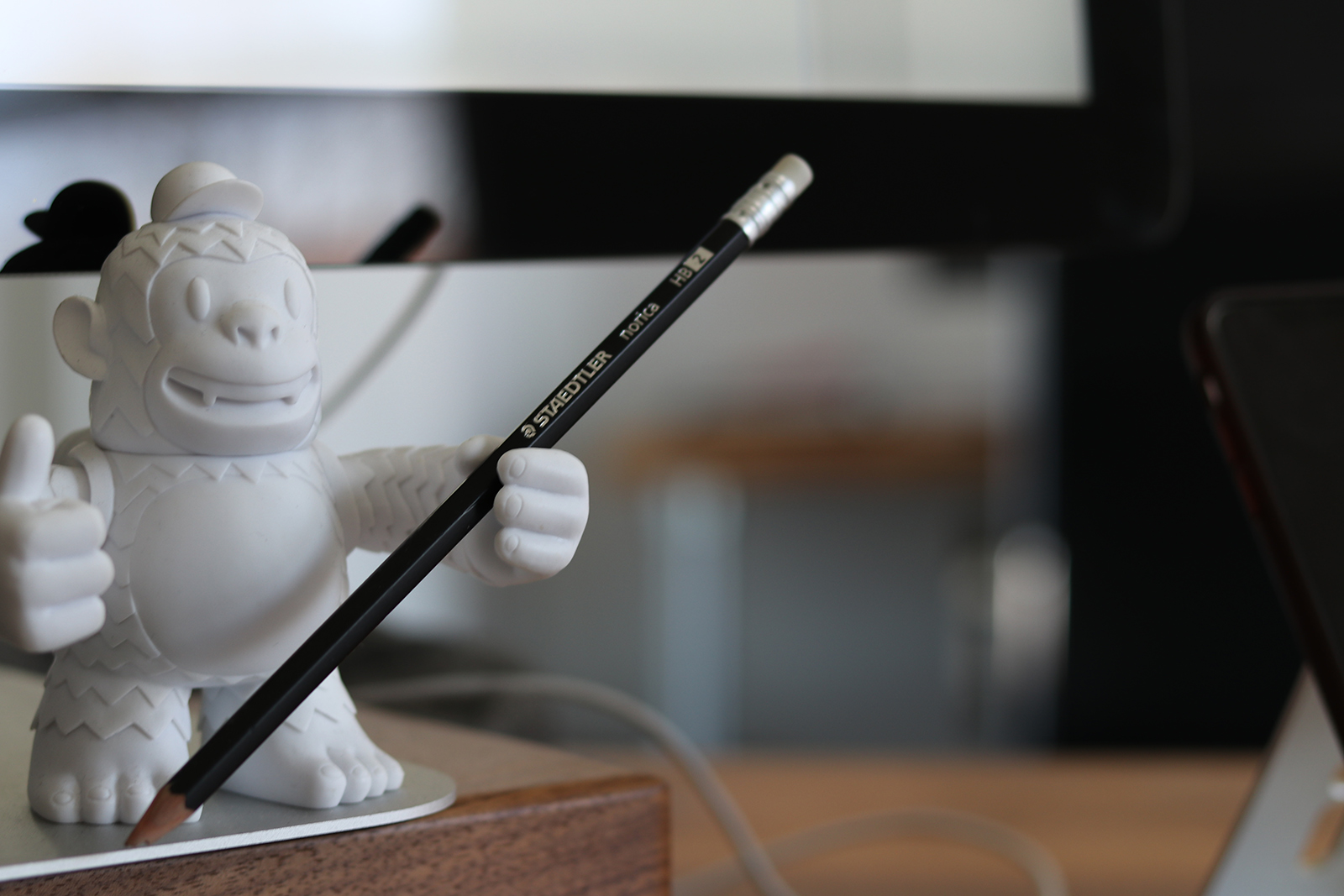 What led you to start Sawdust?
After my time in the restaurant industry, I knew that I wanted to really dive head first into the design world. I found a need to be more than just a freelance designer—I wanted to create something with more substance. Something that would bring other designers and creatives together. Something that I could build long-lasting friendships in. So it started in 2009. Through ups and downs, different names, discouragement, disappointments, accomplishments, and ten years of hard work, we now have what I call my second home: Sawdust.
What about design compels you? Why do you like this line of work?
Telling a story visually. Through brand identity or a digital experience, I love telling a story. It allows me to express my creative energy while helping my client/partners tell their story and reaching their goals.
Why is branding important?
Branding is important because it is the window to your world. It is what attracts your audience to your product or service. It is the first impression, your calling card, the foundation of your business or persona. It is what makes your story memorable. So it better be a good one.
What trends in design/branding do you see coming in the next year?
If I could have a say, I would like things to continue to be minimal. Less noise and more focused on content and story. The most powerful message is a consistent one. But design is ever changing and always evolving. So who knows, the next year may bring something new and spectacular.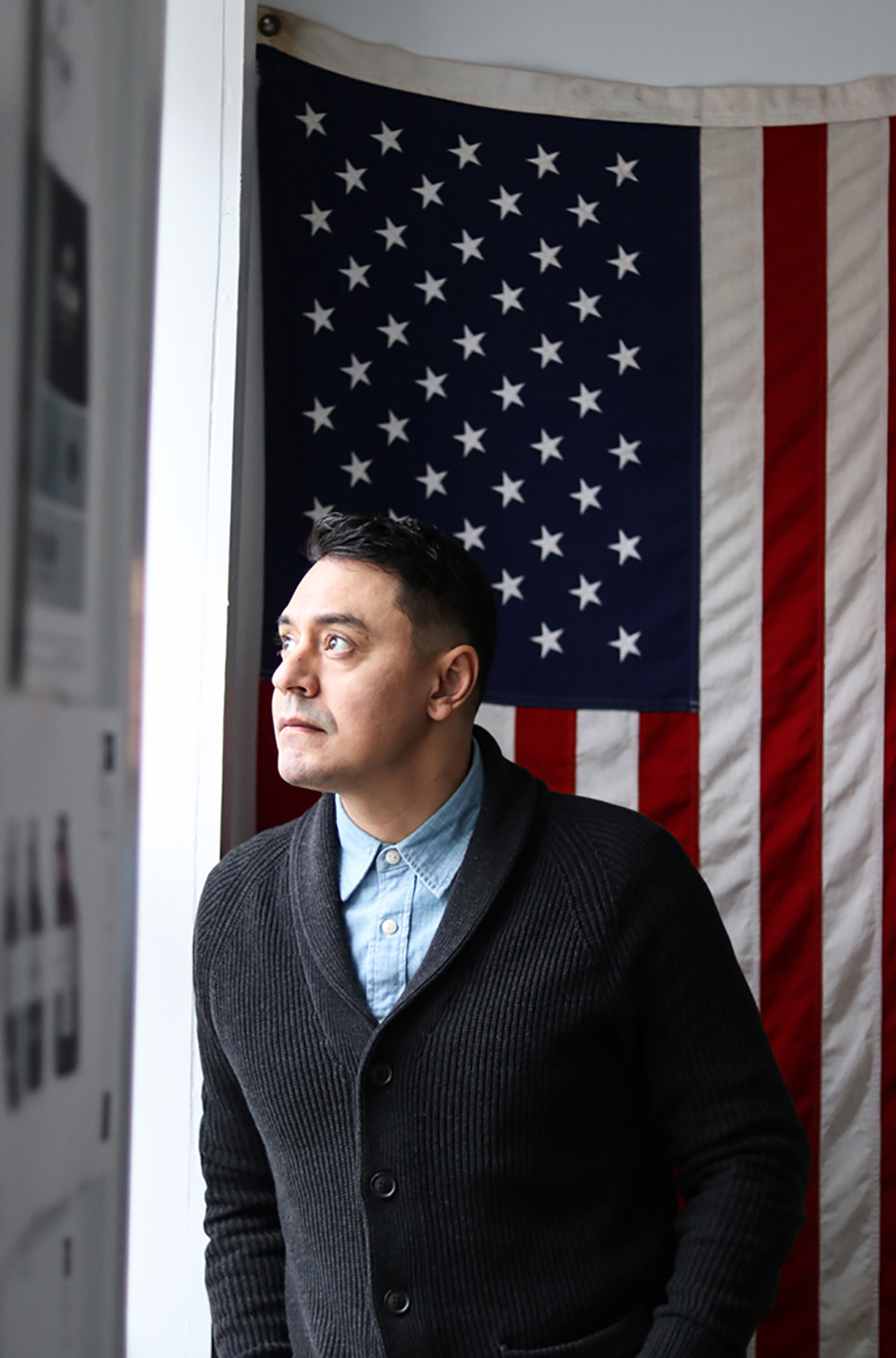 Aside from Oliver the designer and entrepreneur, who is Oliver the person?
I live in St. John along with my beautiful wife Gina, my adorable daughter Olivia, and my two loving pup-pups Romeo and Chloe. I love to smoke cigars, drink a good whiskey or gin, enjoy a good beer, and drink coffee by my dear friends over at Smalltown Coffee Co. Oh, and I love the Wu-Tang Clan. Everything that I have and will accomplish in life, I owe it all to God. Without him my story would not be what it is today. He has been the one who has dried my tears, heard my screams, and comforted my soul.
How do you feel about the creative surge that's happening in Northwest Indiana?
I feel good in the sense that you see more and more creatives coming out of the woodworks. The creative scene has definitely grown since I first started ten years ago. I encourage everyone to continue to challenge themselves and not conform to a small-town mentality. Always think big! Always have the hunger to be better at what you do. Never stop learning. Never settle for something just "cool" or "good." Always go for amazing, always go for purpose.