HERE Magazine Northwest Indiana
HERE Magazine Northwest Indiana
March 25, 2019

By Julia Perla Huisman

Photos by Teresa Schmidt Photography
A Clearer Vision
Like going to the dentist, visiting the eye doctor is an important part of our regular health maintenance. With so many optometrists in the area, it can be difficult to know which one to choose. A relative newcomer on the scene, Crown Point Eye Care, is gaining the attention of many in the Region, however. With its cutting-edge technology, a personal approach with patients, and a bright, beautifully designed office, Crown Point Eye Care helps eliminate the dread and discomfort that a typical visit to the optometrist might elicit.
Drs. Jovan Alavanja and Juliana Grove, both Northwest Indiana natives, joined forces in 2018 to form Crown Point Eye Care. They also own 21 North Eyecare in Valparaiso, which Dr. Grove had opened in 2013. The two doctors rotate between locations, and they purposely chose Crown Point for the new practice because it was perfectly situated between Valparaiso, where Dr. Grove lives, and Schererville, Dr. Alavanja's home town.
Crown Point seemed like the next place to be. Everything is up and coming, says Dr. Alavanja. The office is located in the Strack & Van Til plaza on the ever-bustling Broadway. This location has been nothing short of great.
Crown Point Eye Care offers comprehensive exams, disease management like glaucoma and diabetic retinopathy, and specialty contact lenses. Dr. Alavanja describes a new type of contact lens that the patient wears while sleeping but is removed during the day, and the patient can see clearly without them for two or three days. "They reshape the front of the eyes," he says. "It's like a temporary Lasik."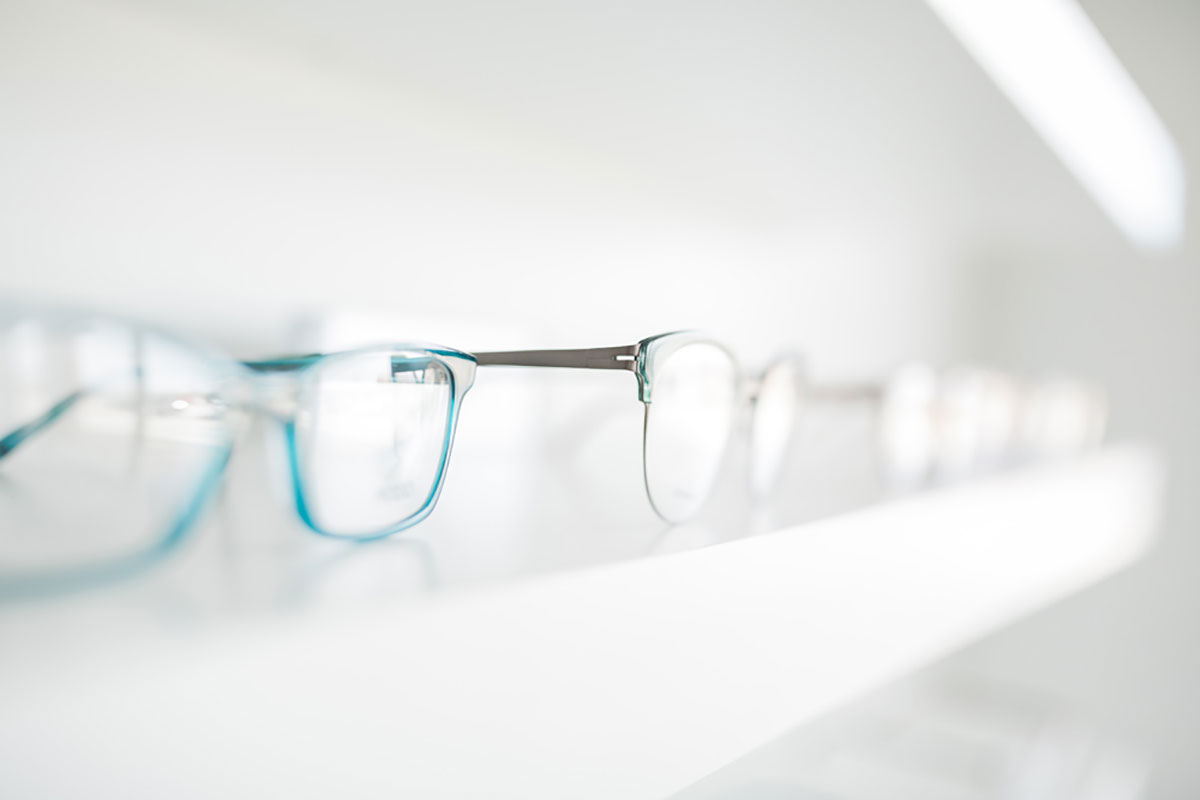 Modern technology is one of the key components of Crown Point Eye Care. Nearly every part of the patient experience is digital. "Being on the cutting edge of technology is definitely important to us," Dr. Alavanja says. "It gives a better overall experience, and it gives us a better opportunity to manage and treat patients." They also use it as a teaching element, as the patient can see every part of their exam on a screen, which is then explained by the doctor or tech.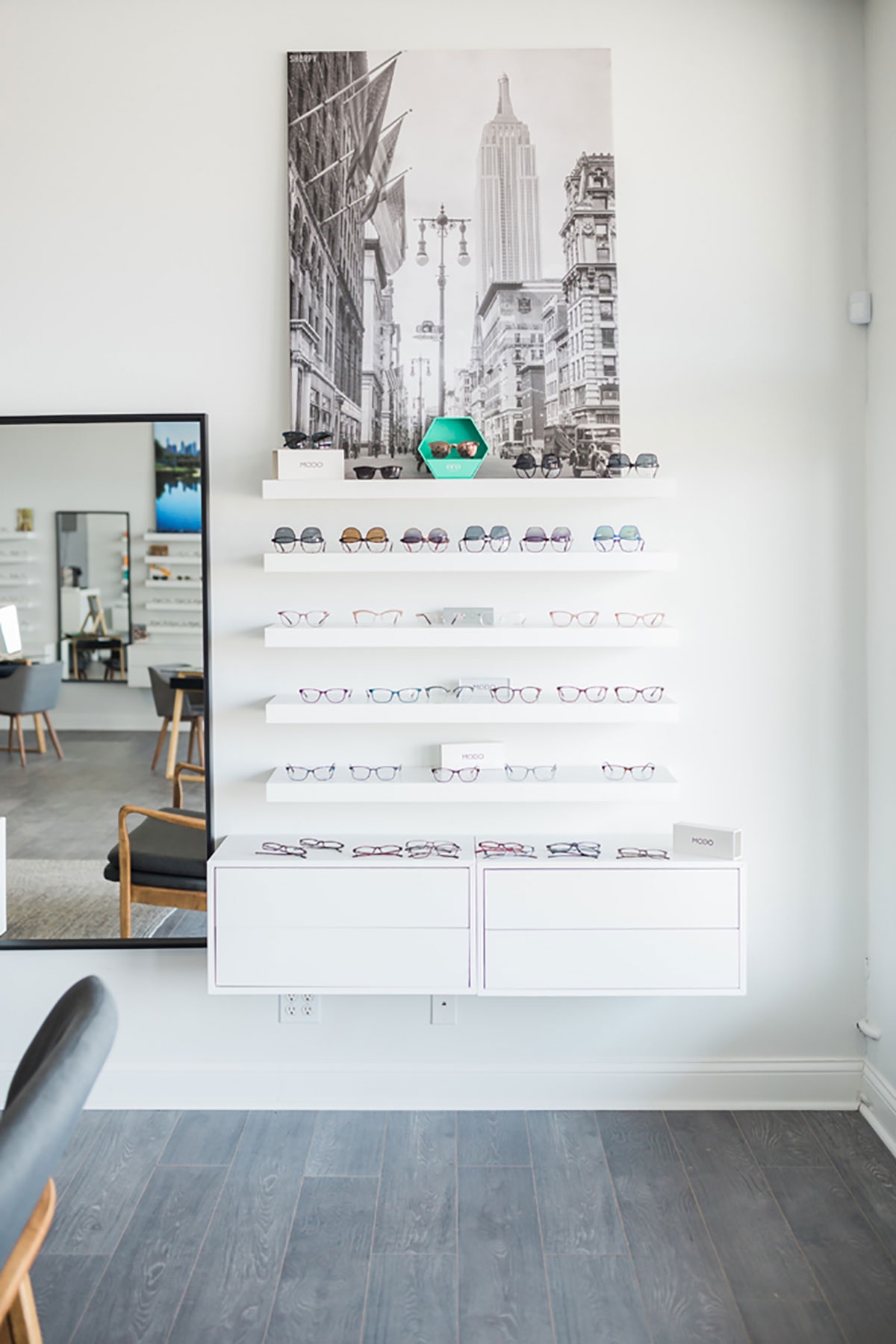 The screen time doesn't take away from one-on-one interaction, however. When a client visits, "we try to make their experience as personal as possible," Dr. Alavanja says. "I've never been a fan of one-in, one-out, not really knowing much background. We try to see what you as a patient are interested in outside of what you're bringing to us. That's how I like to be treated at a doctor's office so that's how we do it here."
It helps that both doctors are young and inviting and are eager to share about their own lives with their patients. Each of them has young kids and make family a priority. They also have a true affinity for the place and culture of Northwest Indiana, having been born and raised here.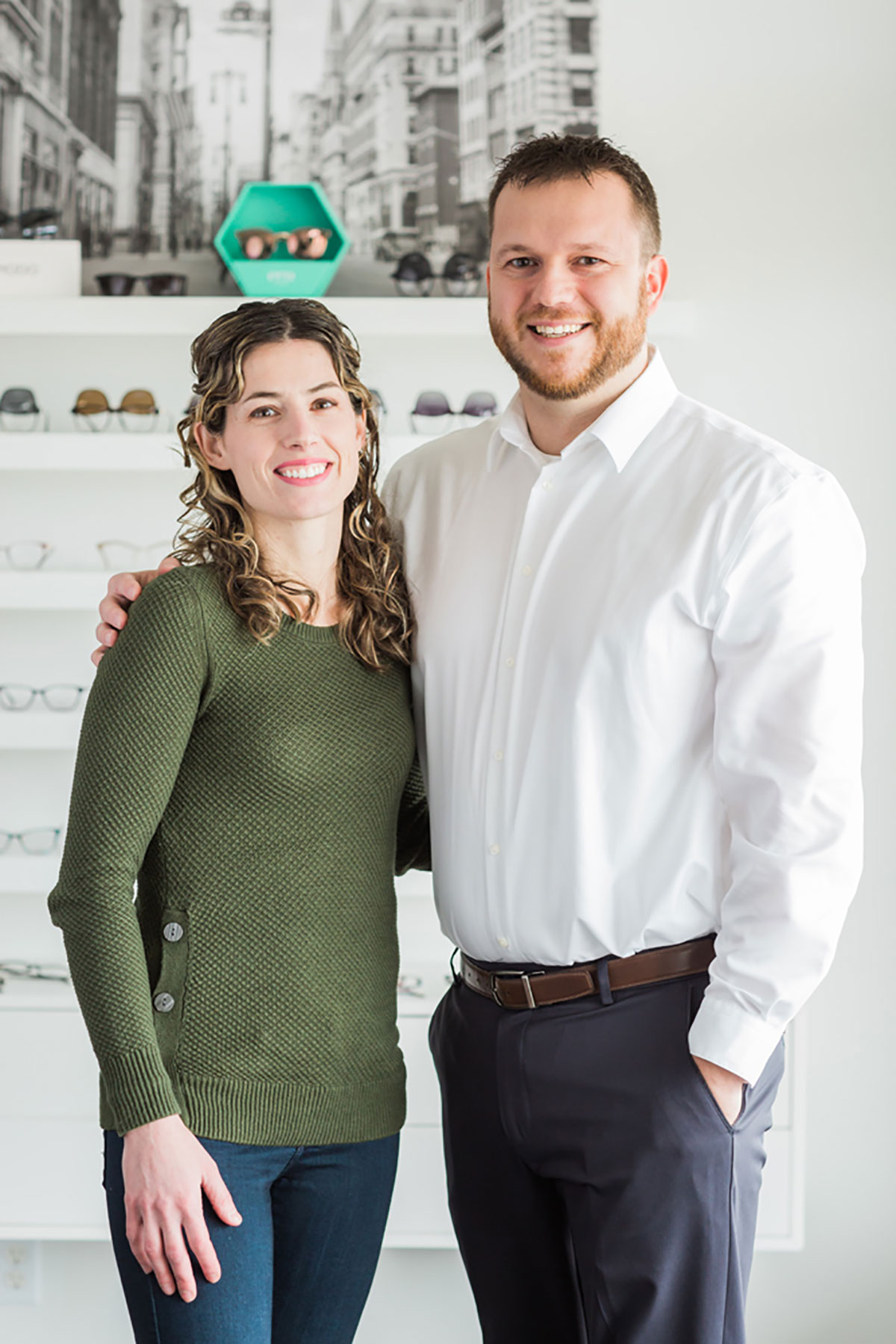 "It's home," Dr. Alavanja says. "Family, friends, everything is what you remember it being, and better. It's getting better now, new things are coming in. It's nice to see faces and remember them. You meet all sorts of people and you never know who you're going to come across again. It's always nice to have that connection."
Dr. Grove agrees. "I didn't have a true appreciation for the Region until I left the area. After completing my undergraduate studies at Butler, I lived in Chicago and Boston for several years. I think the Region is defined by its blue collar, steel mill roots. We are tough, we are hard-working, we are diverse! A true melting pot. I enjoy working and living in an area where my children are exposed to such diversity of thought and culture."
This post is sponsored by Crown Point Eye Care.